How to Read Crochet Patterns – the question we all have at least once.
If teaching people how to read crochet patterns were easy, we would all know how to do it. It's a difficult topic because we must cross a barrier of concrete and conceptual understanding – the act of taking a concept and turning it into a physical object.
I've set out on a very long journey to answer that question because I know you probably struggle with it in some way or another. We couldn't possibly answer it in one episode so I'm breaking it down into nine. Yes, I need that much time to explain it in a way that will finally make sense to you.
"Tell me and I forget. Teach me and I remember. Involve me and I learn." – Benjamin Franklin
I know so many of you struggle reading patterns and that can limit your creativity, success and overall enjoyment of crocheting. Patterns are a huge part of what we do and we must learn to be fluent in this language. This is where you need to start, at the beginning.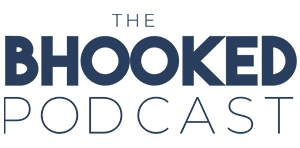 On the show, Brittany aims to inspire you and help you grow in your craft. Through her own stories and the stories of special guests, you'll discover tips and tricks to improve your crochet and knitting skills and find inspiration to make something that makes you happy.
When you want to kick back and learn from yarn industry experts, grab some yarn, your favorite cozy beverage and turn on The BHooked Podcast. There's never a shortage of all things crochet, knitting or yarn. Listen & subscribe on your favorite podcast player!
---
Have something great to share?
I'm always looking for knowledgeable and inspirational people in the crochet and knitting community to chat with on the show!