We're not learning how to read. We're learning how to translate.
A crochet or knitting pattern is nothing more than a collection of instructions with abbreviations. So why is it so hard to read them? The answer is in your approach. So the next time you sit down with a new pattern, don't sit down to read the pattern. Sit down to translate the pattern.
I know so many of you struggle reading patterns and that can limit your creativity, success and overall enjoyment of crocheting. Patterns are a huge part of what we do and we must learn to be fluent in this language. With this multi-part series on the podcast, you're in good hands.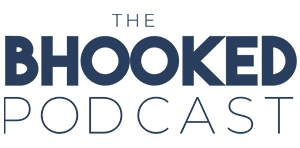 On the show, Brittany aims to inspire you and help you grow in your craft. Through her own stories and the stories of special guests, you'll discover tips and tricks to improve your crochet and knitting skills and find inspiration to make something that makes you happy.
When you want to kick back and learn from yarn industry experts, grab some yarn, your favorite cozy beverage and turn on The BHooked Podcast. There's never a shortage of all things crochet, knitting or yarn. Listen & subscribe on your favorite podcast player!
---
Have something great to share?
I'm always looking for knowledgeable and inspirational people in the crochet and knitting community to chat with on the show!