It's a visual world and people respond to visuals.
Visuals give us the ability to communicate a message in a universal and easy to understand way. Not only do we process pictures and visuals more efficiently but we can use them to understand complex topics and communicate a message with people who are unfamiliar with our language. This is powerful. With crochet patterns, we're not talking about another language but we might as well be.
In today's podcast, we're going to dive into the world of crochet diagrams and how they can make our lives easier once we learn how to interpret them. Once you learn how to follow a diagram and after completing one or two projects with one, you'll find yourself more fluent in this visual language and more inclined to seek out this type of pattern.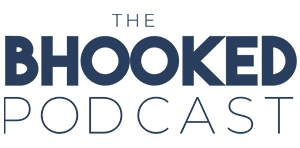 On the show, Brittany aims to inspire you and help you grow in your craft. Through her own stories and the stories of special guests, you'll discover tips and tricks to improve your crochet and knitting skills and find inspiration to make something that makes you happy.
When you want to kick back and learn from yarn industry experts, grab some yarn, your favorite cozy beverage and turn on The BHooked Podcast. There's never a shortage of all things crochet, knitting or yarn. Listen & subscribe on your favorite podcast player!
---
Have something great to share?
I'm always looking for knowledgeable and inspirational people in the crochet and knitting community to chat with on the show!