When you know how to stay focused and recover from distractions, you can eliminate the frustrations of learning.
It may seem a little strange to address the topic of staying focused for learning how to read crochet patterns but humor me for a minute. We live in a world that's full of wonderful and not so wonderful distractions. This is okay for us to work around when we're doing something we already know how to do – cooking dinner, laundry, our work routine – but it's detrimental to our success to have distractions when learning something new.
I'm going to give you the excuse to crochet everyday or at least a few times every week. Doing so will make sure that you're on the road to meeting your goal – learning how to read patterns and/or diagrams. Throughout our session today, I'll share three very important things you must know in order to put all the skills we've learned to use. I'll share strategies I use to stay focused when I'm working on projects, how to get help when you need it and how to get back on track when you do get pulled away.
resources
Mentioned in this Episode
---
There are no special resources for this session, just good old fashioned learning. If you're tuning in for the first time, I really think you'll benefit from listening to the previous episodes in our Master Crochet Patterns segment! Here's a list of the Master Crochet Patterns podcast episodes: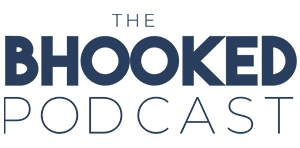 On the show, Brittany aims to inspire you and help you grow in your craft. Through her own stories and the stories of special guests, you'll discover tips and tricks to improve your crochet and knitting skills and find inspiration to make something that makes you happy.
When you want to kick back and learn from yarn industry experts, grab some yarn, your favorite cozy beverage and turn on The BHooked Podcast. There's never a shortage of all things crochet, knitting or yarn. Listen & subscribe on your favorite podcast player!
---
Have something great to share?
I'm always looking for knowledgeable and inspirational people in the crochet and knitting community to chat with on the show!