"Whether you think you can or think you can't, you're right."
— Henry Ford
By now you've realized this isn't your typical how-to series. We've come along way exploring ways for you to finally say you can read a crochet pattern. The secret isn't just in continued success. It's also in your belief. Do you truly think you can read a crochet pattern now? Maybe the answer is still no and that's okay. That firm no will gradually turn into a hesitant yes, and a definitely yes the more patterns you try to read and make.
I love this quote by Henry Ford because it gives me a firm reality check when I need it most. If you keep thinking you can't read patterns, guess what? You never will. This is why talking about the confidence you have in yourself is so important. You may not have a lot of it right now, but we'll talk about how you continue to develop it.
resources
Mentioned in this Episode
---
There are no special resources for this session, just good old fashioned learning. If you're tuning in for the first time, I really think you'll benefit from listening to the previous episodes in our Master Crochet Patterns segment! Here's a list of the Master Crochet Patterns podcast episodes: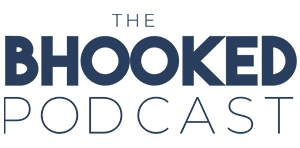 On the show, Brittany aims to inspire you and help you grow in your craft. Through her own stories and the stories of special guests, you'll discover tips and tricks to improve your crochet and knitting skills and find inspiration to make something that makes you happy.
When you want to kick back and learn from yarn industry experts, grab some yarn, your favorite cozy beverage and turn on The BHooked Podcast. There's never a shortage of all things crochet, knitting or yarn. Listen & subscribe on your favorite podcast player!
---
Have something great to share?
I'm always looking for knowledgeable and inspirational people in the crochet and knitting community to chat with on the show!