Saving your dollars is a really big deal.
Crochet and knitting is a hobby for most of us so saving money on yarn is a must if we want to keep it up. We're always on the look out for good deals, especially for yarn. I have a natural frugal side and I'm here to share my best tips to help you get the yarn you want without spending a ton of money.
This episode was recorded in April of 2017 but most of the money-saving strategies still apply today! It's due for an updated version because I've come up with a few more ways to save money on yarn. If you're interested in this then subscribe to the show on your favorite podcast player so you don't miss the update!
resources
Mentioned in this Episode
---
We talk a lot about my favorite online yarn retailers – because they can save you money. Here are the links: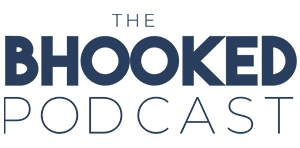 On the show, Brittany aims to inspire you and help you grow in your craft. Through her own stories and the stories of special guests, you'll discover tips and tricks to improve your crochet and knitting skills and find inspiration to make something that makes you happy.
When you want to kick back and learn from yarn industry experts, grab some yarn, your favorite cozy beverage and turn on The BHooked Podcast. There's never a shortage of all things crochet, knitting or yarn. Listen & subscribe on your favorite podcast player!
---
Have something great to share?
I'm always looking for knowledgeable and inspirational people in the crochet and knitting community to chat with on the show!