It's completely normal to "get tired" of your current project.
We all go through dry spells of inspiration and motivation with our crochet projects – maybe even our hobby as a whole. When we realize we aren't alone and that these feelings are completely normal, we can focus on getting back on track.
Today I had the opportunity to speak with one of the nicest human beings on the planet, Ashleigh, from Sewrella. We talk about ways to stay inspired and motivated through big and small projects. If you find yourself needing a little push in the right direction with your current project or you just want to listen in on a conversation between two friends about crochet, this episode is for you!
special guest
Ashleigh Kiser
Ashleigh is the crochet and knitting pattern designer behind all the beautiful creations at Sewrella. There you'll find a big collection of practical makes from wearables to home decor. She also teaches others how to run a crochet blog in her course, The Sewrella Method.
Website | Ideal Me; Dabbles and Babbles; My Yarn Club
Instagram | @idealmedotcom
resources
Mentioned in this Episode
---
There are no special resources for this session, just good old fashioned inspiration. If you've never seen some of Ashleigh's resources, check her out on YouTube!
YouTube | Ashleigh's channel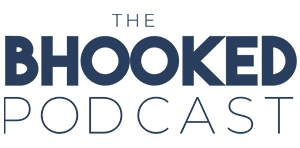 On the show, Brittany aims to inspire you and help you grow in your craft. Through her own stories and the stories of special guests, you'll discover tips and tricks to improve your crochet and knitting skills and find inspiration to make something that makes you happy.
When you want to kick back and learn from yarn industry experts, grab some yarn, your favorite cozy beverage and turn on The BHooked Podcast. There's never a shortage of all things crochet, knitting or yarn. Listen & subscribe on your favorite podcast player!
---
Have something great to share?
I'm always looking for knowledgeable and inspirational people in the crochet and knitting community to chat with on the show!