Ever wonder how Marly Bird got the dream job of National Spokesperson for Red Heart Yarn?
I made some of my first projects with Red Heart Yarn. My grandmother also made beautiful things with their Red Heart yarn. It's wonderful to get excited about and work with some of the same yarn she did. That's one of my favorite things about this yarn company – they've been around for years and so many of us share this same connection with someone from the past.
I don't just use their yarn because it's easy to find and affordable, although those are two really big plusses. I use it when their yarn is perfect for a project I have in mind and I trust it'll get the job done. Over the years of designing with Red Heart yarns, I've collected all sorts of questions about their products, usage, substitutions… the list goes on; and today I get to ask Marly, some of these questions (as many as we can fit in!) As always, I'm working for you to make sure you have your questions answered and to make the most out of your experience here. The BHooked Podcast is an extension of that mission!
special guest
Marly Bird
Marly Bird is the National Spokesperson for Red Heart Yarns. She's passionately taught others how to crochet and knit for many years through her YouTube channel and through her experience with Red Heart Yarns.
Website | MarlyBird.com
Instagram | @themarlybird
Twitter | @Marly_Bird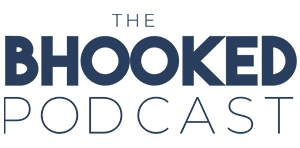 On the show, Brittany aims to inspire you and help you grow in your craft. Through her own stories and the stories of special guests, you'll discover tips and tricks to improve your crochet and knitting skills and find inspiration to make something that makes you happy.
When you want to kick back and learn from yarn industry experts, grab some yarn, your favorite cozy beverage and turn on The BHooked Podcast. There's never a shortage of all things crochet, knitting or yarn. Listen & subscribe on your favorite podcast player!
---
Have something great to share?
I'm always looking for knowledgeable and inspirational people in the crochet and knitting community to chat with on the show!