Yarn Can Make or Break Your Project
Someone asked me recently how I choose yarn for my projects and if I pick the project first and find the right yarn or if I pick the yarn first and figure out the project later. For me, the yarn usually decides the project and to be honest, I rarely ever choose the project before the yarn (unless I'm following a pattern of course). This way of designing may be a bit backwards from my fellow designers but it's how my creativity works.
The yarn always decides the project.
No matter how your creative juices flow, this session will help you determine what important yarn qualities to consider when choosing a yarn. There are four things I always consider:
We'll talk about each of these four qualities and how I allow them to play the main role in the yarn making decision. There's a lot of good stuff here!
resources
Mentioned in this Episode
---
I mentioned several yarns in this episode. Here's a link to where you can check them out on their manufacturer's website.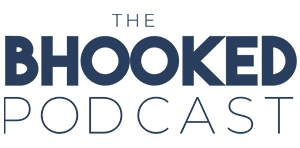 On the show, Brittany aims to inspire you and help you grow in your craft. Through her own stories and the stories of special guests, you'll discover tips and tricks to improve your crochet and knitting skills and find inspiration to make something that makes you happy.
When you want to kick back and learn from yarn industry experts, grab some yarn, your favorite cozy beverage and turn on The BHooked Podcast. There's never a shortage of all things crochet, knitting or yarn. Listen & subscribe on your favorite podcast player!
---
Have something great to share?
I'm always looking for knowledgeable and inspirational people in the crochet and knitting community to chat with on the show!