Teaching others to crochet can be so much fun!
I have been teaching others to crochet for more than four years now (as of the time of this recording) and I've yet to find something more fun and rewarding. I get so much joy out of sharing something I'm so passionate about to others who then go on to make it their passion. It's a beautiful circle!
Any one can teach crochet. You really don't need a special degree or certification (although you can get certified), you just need patience and of course, know the content you're teaching. Now if you're going to make it a career, requirements are a little different but for many of us teaching casually to friends and family is what we prefer.
resources
Mentioned in this Episode
---
We mentioned Stacey's Ami club which has since come to a close since the recording of this episode.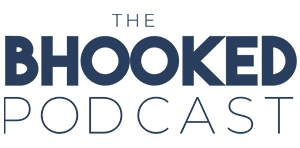 On the show, Brittany aims to inspire you and help you grow in your craft. Through her own stories and the stories of special guests, you'll discover tips and tricks to improve your crochet and knitting skills and find inspiration to make something that makes you happy.
When you want to kick back and learn from yarn industry experts, grab some yarn, your favorite cozy beverage and turn on The BHooked Podcast. There's never a shortage of all things crochet, knitting or yarn. Listen & subscribe on your favorite podcast player!
---
Have something great to share?
I'm always looking for knowledgeable and inspirational people in the crochet and knitting community to chat with on the show!