All it takes is the right inspiration and motivation to persevere.
In today's world hitting publish on an original piece of work is as easy as typing it up and clicking publish. We can publish anything anytime we want with the apps on our phones. But what about traditional print? Seems like a lost artform in this era and that's what makes it so special. The barrier to entry on traditionally published work is infinitely more complex than digital. Not that I'm putting down digital print, it's a great way to reach millions, but the allure of traditional print draws us in.
Have you ever thought how "published crochet designer" would sound rolling off the tongue when someone asks what you do? Having a design featured in a magazine or book takes the right amount of research, the right design, the right publication and a lot of time, and with the right motivation there's no reason to think why this can't be you.
special guest
Salena Baca
Salena is a published crochet designer with dozens of designs featured in books and magazines throughout the years. She has also worked with Craftsy and The American Crochet Association on several online courses related to crochet.
Ravelry | Salena Baca Designs
Instagram | @salena.baca.crochet
Twitter | @salenabaca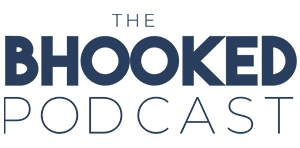 On the show, Brittany aims to inspire you and help you grow in your craft. Through her own stories and the stories of special guests, you'll discover tips and tricks to improve your crochet and knitting skills and find inspiration to make something that makes you happy.
When you want to kick back and learn from yarn industry experts, grab some yarn, your favorite cozy beverage and turn on The BHooked Podcast. There's never a shortage of all things crochet, knitting or yarn. Listen & subscribe on your favorite podcast player!
---
Have something great to share?
I'm always looking for knowledgeable and inspirational people in the crochet and knitting community to chat with on the show!