Become a Certified Crochet Instructor
When crochet is your passion, at some point you'll want to share that passion with someone else. It only took about six months for me to share crochet with everyone I saw (whether they wanted to hear it or not). I first taught one of my good friends who still enjoys crochet to this day. I didn't have all the answers back then (and still probably don't) but I knew just enough to get her hooked.
That first crochet lesson made me realize that teaching was my jam. Now several years after teaching crochet on my YouTube channel, I came upon the Craft Yarn Council's Certified Instructors Program and that is our topic of discussion today. My goal with this interview was to introduce you to this program and to help you determine if the CYC Certified Instructor Program (CIP) is right for you. Jenny talks a lot about the program details, timeline and costs while Edie speaks about the assignments and what the Master Instructor looks for while grading.
special guests
Edie Eckman & Jenny Bessonette
The Craft Yarn Council (CYC) represents the leading yarn companies as well as other consultants and companies in the yarn industry. They have sponsored a variety of promotional and educational programs like the Certified Instructors Program and I Love Yarn Day.
Website | craftyarncouncil.com
Instagram | @craftyarncouncil
Twitter | @cycyarncouncil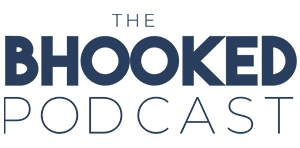 On the show, Brittany aims to inspire you and help you grow in your craft. Through her own stories and the stories of special guests, you'll discover tips and tricks to improve your crochet and knitting skills and find inspiration to make something that makes you happy.
When you want to kick back and learn from yarn industry experts, grab some yarn, your favorite cozy beverage and turn on The BHooked Podcast. There's never a shortage of all things crochet, knitting or yarn. Listen & subscribe on your favorite podcast player!
---
Have something great to share?
I'm always looking for knowledgeable and inspirational people in the crochet and knitting community to chat with on the show!