What are you waiting for?
There are many different ways to make money with crochet – take it from someone who makes a full-time living doing what I love. Once you make the decision to dive in a start a crochet-related business, the next thing you need to do is determine what kind of business structure you want to follow. That's what this episode is all about – helping you find the right business structure.
I'm joined by, Marie Segares, also known as the Underground Crafter and the host of the Creative Yarn Entrepreneur podcast. She brought a wealth of knowledge to the table – Marie has studied crochet businesses, hosted a podcast about yarn entrepreneurship and she even wrote a book on the topic. I couldn't think of a better, more qualified person to have on the show to share the most successful crochet business structures.
special guest
Marie Segares
Marie has been in the crochet business for years and has a successful business of her own to show for it. She shares crochet patterns on her website and has worked with several brands to bring her designs to life.
Blog | undergroundcrafter.com
Instagram | @ucrafter
Twitter | @UCrafter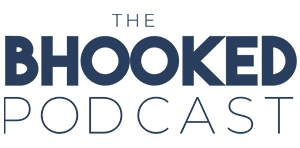 On the show, Brittany aims to inspire you and help you grow in your craft. Through her own stories and the stories of special guests, you'll discover tips and tricks to improve your crochet and knitting skills and find inspiration to make something that makes you happy.
When you want to kick back and learn from yarn industry experts, grab some yarn, your favorite cozy beverage and turn on The BHooked Podcast. There's never a shortage of all things crochet, knitting or yarn. Listen & subscribe on your favorite podcast player!
---
Have something great to share?
I'm always looking for knowledgeable and inspirational people in the crochet and knitting community to chat with on the show!