The art of crocheting stuffed animals and characters.
Amigurumi is one of the most creative forms of crochet. You can crochet something that looks and feels like it comes to life! There are so many different ways to incorporate your personality in amigurumi projects and I'm here to open up your eyes to this special form of crochet. One of my favorite creations is "Layla Bunny". She brings so much joy to my office space! I had a vision for a floopy and sweet bunny and followed through the design. It was such a rewarding experience!
To help get your creative energy flowing I'm joined today by, Vincent, creative soul behind Knot Bad Crochet. It was such a pleasure speaking with him! He brings such a unique and personal flare to the amigurumi space and I'm so excited to share that with you!
special guest
Vincent Green
Vincent is the creative being behind Knot Bad Crochet patterns and the Yarn Punk movement. He started his journey as a crochet amigurumi artist in 2015 and has love crochet every second since.
Blog | knotbadami.com
Instagram | @knot.bad
Twitter | @knotbadcrochet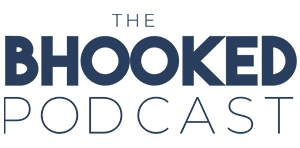 On the show, Brittany aims to inspire you and help you grow in your craft. Through her own stories and the stories of special guests, you'll discover tips and tricks to improve your crochet and knitting skills and find inspiration to make something that makes you happy.
When you want to kick back and learn from yarn industry experts, grab some yarn, your favorite cozy beverage and turn on The BHooked Podcast. There's never a shortage of all things crochet, knitting or yarn. Listen & subscribe on your favorite podcast player!
---
Have something great to share?
I'm always looking for knowledgeable and inspirational people in the crochet and knitting community to chat with on the show!