Crochet bloggers, designers and sellers all have one thing in common – they need to produce amazing photos.
We live in a very visual world today. The internet has allowed us to share and sell our projects to people from all walks of life with one caveat – a good photo. This photo is the only way to bridge the physical gap between us and our readers or clients. If it doesn't look good in photos, it must not look good in real life, right?
Okay, so we know that photography is important but where to we even start to improve or learn? There are entire programs centered around photography but the good news is that for our crochet purposes, we don't need to become an expert. We just need to know where to focus our time and attention.
I asked, Bethany, from Whistle and Ivy to join me this week in a discussion about crochet-related photography. One look at her blog's photos and you'll see why. Bethany shares that photography was a learned skill for her so her journey is easily related to you and I. She uses basic equipment and the knowledge she's gathered over the years to product the beautiful photography you see on her blog. What I love about Bethany, is that she is a realist – she tells you exactly what you need and nothing more.
special guest
Bethany Dearden
Bethany is the creative wonder woman behind all the patterns at Whistle & Ivy. She's a mom and full time blogger who loves to modernize crochet and create on-trend designs.
Blog | whistleandivy.com
Instagram | @whistleandivy
Twitter | @WhistleAndIvy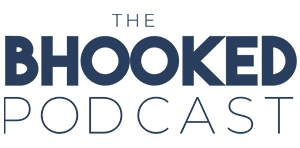 On the show, Brittany aims to inspire you and help you grow in your craft. Through her own stories and the stories of special guests, you'll discover tips and tricks to improve your crochet and knitting skills and find inspiration to make something that makes you happy.
When you want to kick back and learn from yarn industry experts, grab some yarn, your favorite cozy beverage and turn on The BHooked Podcast. There's never a shortage of all things crochet, knitting or yarn. Listen & subscribe on your favorite podcast player!
---
Have something great to share?
I'm always looking for knowledgeable and inspirational people in the crochet and knitting community to chat with on the show!