What special crochet heirloom do you have in your life?
I bet every single one of us has a special project that comes to mind when we hear the phrase "crochet heirloom", whether it be something we made or something we received. For me, the act of giving a handmade item is very special. It's how you say "thank you", "I love you", "your very special to me" and everything in between. It's a powerful way to express yourself and your feelings toward the recipient.
I had the pleasure of meeting Amy from Yarn Valet at Stitches South a few years ago and we've stayed connected ever since. She's one of the nicest and genuine people I know! I asked Amy to be a guest on the show and when asked, she jumped at the opportunity to talk about crochet heirlooms – how to choose a project, how to choose the yarn and how to care for your precious items. She even shares a few stories with us about some heirlooms that are in her family!
special guest
Amy from Yarn Valet
Amy is the talented maker and business owner behind Yarn Valet, a business and brand that offers creative and lightweight yarn tools. They're perfectly organized for travel and are as beautiful as your projects.
Facebook | @yarnvalet
Twitter | @yarnvalet
resources
Mentioned in this Episode
---
YarnValet Products | Shop Yarn Valet products on Amazon
Yarn Valet products are also available in some crafts stores. I've seen them in my local Hobby Lobby as well as Michael's Craft Store. Check with your local store and ask if these products are available.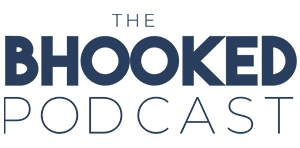 On the show, Brittany aims to inspire you and help you grow in your craft. Through her own stories and the stories of special guests, you'll discover tips and tricks to improve your crochet and knitting skills and find inspiration to make something that makes you happy.
When you want to kick back and learn from yarn industry experts, grab some yarn, your favorite cozy beverage and turn on The BHooked Podcast. There's never a shortage of all things crochet, knitting or yarn. Listen & subscribe on your favorite podcast player!
---
Have something great to share?
I'm always looking for knowledgeable and inspirational people in the crochet and knitting community to chat with on the show!