We all have a book in us. What's yours?
I've heard from many online mentors "we all have a book in us". For years I wondered if it was true or if it's just something people say. It wasn't until I finally figured out what book was inside me that I accepted the phrase I questioned for years. To many (myself included) the steps of taking a book from concept to physical product is scary and unfortunately, I let all the unknowns stop me from publishing my book. I don't want this to happen to you!
I'm so thrilled to share Kristen, from Good Knit Kisses with you today. Not only has she successfully published one book but she has her name on four books. Today's episode definitely touches on aspects of becoming a published crochet author but you'll get the added bonus of learning how to use relationships and strategic networking to accomplish your goals.
special guest
Kristen Mangus
Not only is Kristen a self-published book author, she's also the talented lady behind the creations at Good Knit Kisses. She dedicates her talent to teaching others how to knit on a knitting loom.
Blog | goodknitkisses.com
Instagram | @GoodKnitKisses
Twitter | @goodknitkisses
resources
Mentioned in this Episode
---
We didn't mention any specific resources in this episode but be sure to find Kristen on social to see all the fun stuff she has going on and definitely if you want to learn how to loom knit!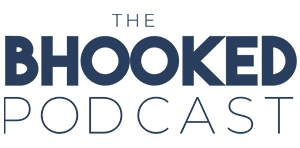 On the show, Brittany aims to inspire you and help you grow in your craft. Through her own stories and the stories of special guests, you'll discover tips and tricks to improve your crochet and knitting skills and find inspiration to make something that makes you happy.
When you want to kick back and learn from yarn industry experts, grab some yarn, your favorite cozy beverage and turn on The BHooked Podcast. There's never a shortage of all things crochet, knitting or yarn. Listen & subscribe on your favorite podcast player!
---
Have something great to share?
I'm always looking for knowledgeable and inspirational people in the crochet and knitting community to chat with on the show!