Know your worth.
In a sea of talented crocheters, it's tempting to undervalue yourself and your time to win the sale. We go with the flow and find ourselves working harder, not smarter.
I'm here to tell you it's okay to stand out from the crowd.
In order to come up with a fair price for both you and your customer, you need to take an educated and strategic approach to pricing your items. I'm here to explain just how to do that. We'll not only cover a formula you can follow but we'll also dig a little deeper so you understand why it's important to value your time.
We'll cover:
Why it's important to get the price just right and consistent.
The two habits we need to form as a business owner.
How to determine what your time is worth.
The "magic" formula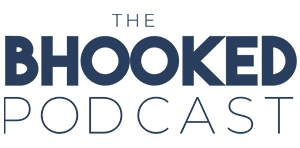 On the show, Brittany aims to inspire you and help you grow in your craft. Through her own stories and the stories of special guests, you'll discover tips and tricks to improve your crochet and knitting skills and find inspiration to make something that makes you happy.
When you want to kick back and learn from yarn industry experts, grab some yarn, your favorite cozy beverage and turn on The BHooked Podcast. There's never a shortage of all things crochet, knitting or yarn. Listen & subscribe on your favorite podcast player!
---
Have something great to share?
I'm always looking for knowledgeable and inspirational people in the crochet and knitting community to chat with on the show!