This post is sponsored by Yarnspirations
Nothing gets me more excited about fall than crocheting a cozy afghan with tweedy yarn!
In collaboration with Yarnspirations I've just released my latest pattern, the Staircase Crochet Afghan using the new Caron Simply Soft Tweeds. This pattern was so much fun to design and even more fun seeing it come together. With only three of your favorite fall colors, you can crochet a stunning afghan to toss over the back of the sofa to keep you and your family cozy warm this fall.
[divider]
Get the Pattern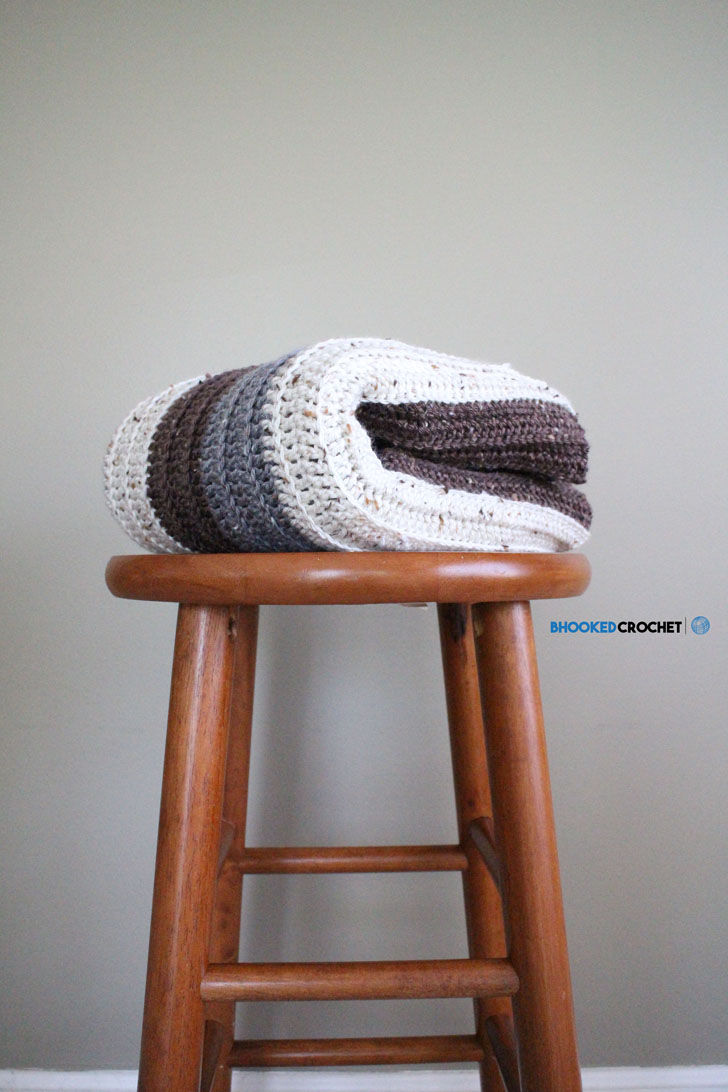 The free pattern can be found on Yarnspirations website. When you click on the link below, you'll be greeted with a page full of the information you need – the pattern download link, the supplies needed. You can even order your yarn right there on that page! Okay, here it is:
Staircase Crochet Afghan, Free Pattern
Even if you have a dozen other projects on your hooks, this beauty is something you should consider. You'll have a brand new cozy crochet afghan in no time!
Staircase Crochet Afghan Tutorial with Brittany
This tutorial is also available in a left handed version. Click the link below to be directed to the left handed video on my YouTube channel.
How to Crochet the Staircase Afghan Left Handed with Brittany
[divider]
If you haven't done so already, have a look at the pattern and the video tutorial. Using the links above, you have access to all the information you need to decide if the Staircase Crochet Afghan is the right project for you.
I know you'll have as much fun as I did with this project. If you need any help whatsoever, I'm here for you! Please don't hesitate to reach out to me via email – [email protected] – or leave a comment below. I'll answer any questions that may come up!
Bye for now,