Ever come across a pattern you loved but needed it in a different size?
Or maybe you want to substitute with a different yarn than the pattern recommends because you already have another one on hand. Being able to modify a pattern to meet your needs is not only a valuable skill, but a practical one! There are a couple really important things to consider when modifying a pattern; substituting yarn and what that does to a pattern as well as gauge and how that's effected.
That's where Nicole comes in. She's a professional designer for Yarnspirations and together we'll scratch the surface of pattern modification. Nicole share's her knowledge on these topics as well as going into detail about how to add length and width to a project.
special guest
Nicole from Yarnspirations
Jess is the creative wonder woman behind everything you see at Make and Do Crew. She shares crochet & knitting patterns for modern makers while focusing on modern, easy-to-make (but doesn't look like it) projects.
Blog | yarnspirations.com
Instagram | @yarnspirations
Twitter | @Yarnspirations1
resources
Mentioned in this Episode
---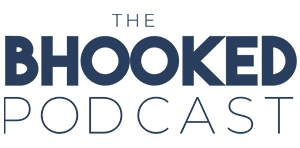 On the show, Brittany aims to inspire you and help you grow in your craft. Through her own stories and the stories of special guests, you'll discover tips and tricks to improve your crochet and knitting skills and find inspiration to make something that makes you happy.
When you want to kick back and learn from yarn industry experts, grab some yarn, your favorite cozy beverage and turn on The BHooked Podcast. There's never a shortage of all things crochet, knitting or yarn. Listen & subscribe on your favorite podcast player!
---
Have something great to share?
I'm always looking for knowledgeable and inspirational people in the crochet and knitting community to chat with on the show!