When was the last time you felt like your best wasn't good enough?
You see so many crochet makers crushing it with their shops or their blog and that leaves you feeling a little inadequate. You're not alone! Everyone feels the stress of being a maker or a blogger. We all feel like everyone else is winning and we don't always feel like we're on top of our game.
Here to assure you that you aren't alone in this struggle is, Jewell, the amazing woman behind the Our Maker Life movement. She has a passion and calling in her life to bring makers together, from all walks of life, to support one another and celebrate each other's successes.
special guest
Jewell Christine
Jewell is the talented and inspirational maker behind North Knits and the Our Maker Life movement. She loves to crochet & knit through simple living.
Website | ourmakerlife.org
Instagram | @ourmakerlife
Twitter | @OurMakerLife
resources
Mentioned in this Episode
---
North Knits | Check out Jewell's handmade shop
@northknits | Jewell's personal Instagram page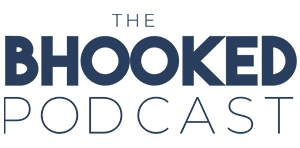 On the show, Brittany aims to inspire you and help you grow in your craft. Through her own stories and the stories of special guests, you'll discover tips and tricks to improve your crochet and knitting skills and find inspiration to make something that makes you happy.
When you want to kick back and learn from yarn industry experts, grab some yarn, your favorite cozy beverage and turn on The BHooked Podcast. There's never a shortage of all things crochet, knitting or yarn. Listen & subscribe on your favorite podcast player!
---
Have something great to share?
I'm always looking for knowledgeable and inspirational people in the crochet and knitting community to chat with on the show!