Social media is the best way for your audience or customer to find you.
Social media accounts for nearly 75% of the traffic to my website. This is nothing to cough at! We live in the day and age where we are connected to people around the world through these networks and they are a powerful tool for businesses – a game changer for most. Not only is social media channels a great way for your potential audience or customer to find you, it is a perfect place to connect with them on a more personal level.
special guest
Tamara Kelly
Tamara is the talented lady behind all you see at Moogly. She shares crochet patterns as well as creates video tutorials to help others learn to crochet. She also has a special nack for social media.
Website | mooglyblog.com
Instagram | @mooglyblog
Twitter | @mooglyblog
resources
Mentioned in this Episode
---
Moogly on YouTube | Check out Tamara's tutorials on YouTube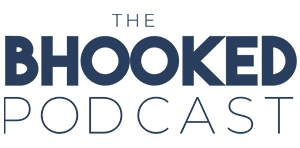 On the show, Brittany aims to inspire you and help you grow in your craft. Through her own stories and the stories of special guests, you'll discover tips and tricks to improve your crochet and knitting skills and find inspiration to make something that makes you happy.
When you want to kick back and learn from yarn industry experts, grab some yarn, your favorite cozy beverage and turn on The BHooked Podcast. There's never a shortage of all things crochet, knitting or yarn. Listen & subscribe on your favorite podcast player!
---
Have something great to share?
I'm always looking for knowledgeable and inspirational people in the crochet and knitting community to chat with on the show!