Having accurate measurements of yourself is the first step to garment making.
Whether you prefer working from a pattern or love to create designs of your own, every piece of clothing needs to start with measurements. I know it's tempting to skip this step (I've been guilty of it once or twice) but it really is the secret to success. When you're about to spend more than ten hours making a sweater, it's a relatively small investment.
I had the pleasure of connecting with, Lena, from Annie's and a producer of the Knit and Crochet Now television show on PBS. I'm so excited to share this conversation with you! Lena studied garment making in school and has designed for some of the industry's most popular publications. She shares tips for taking your measurements and taking those measurements and knowing what size to make from the pattern. Get ready to soak up a wealth of knowledge!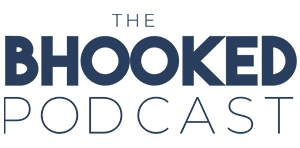 On the show, Brittany aims to inspire you and help you grow in your craft. Through her own stories and the stories of special guests, you'll discover tips and tricks to improve your crochet and knitting skills and find inspiration to make something that makes you happy.
When you want to kick back and learn from yarn industry experts, grab some yarn, your favorite cozy beverage and turn on The BHooked Podcast. There's never a shortage of all things crochet, knitting or yarn. Listen & subscribe on your favorite podcast player!
---
Have something great to share?
I'm always looking for knowledgeable and inspirational people in the crochet and knitting community to chat with on the show!