Types of Crochet: There's Always More to Learn
One of my favorite things about crochet is there is always something new to learn. With so many types of crochet, the "learner" in me is always satisfied. When I first got into crochet, I had no idea just how big this craft really is. As my passion for crochet grew and I researched and searched for patterns, I began to realize just how many types of crochet there are. I made it a personal goal to try each form at least once and of course share as many with you as possible!
This week on The BHooked Podcast, I'm here to introduce you to five of my favorite types of crochet. I'll tell you a bit about the history, the types of projects you can create with it, the skills and tools you'll need and I'll provide some resources for you to dig a little deeper and try the style that gets you excited.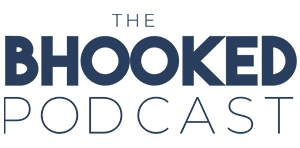 On the show, Brittany aims to inspire you and help you grow in your craft. Through her own stories and the stories of special guests, you'll discover tips and tricks to improve your crochet and knitting skills and find inspiration to make something that makes you happy.
When you want to kick back and learn from yarn industry experts, grab some yarn, your favorite cozy beverage and turn on The BHooked Podcast. There's never a shortage of all things crochet, knitting or yarn. Listen & subscribe on your favorite podcast player!
---
Have something great to share?
I'm always looking for knowledgeable and inspirational people in the crochet and knitting community to chat with on the show!