If it scares you a little, you know you're doing the right thing.
I'm sure we all have big goals for our crochet businesses, for it to grow to its full potential. But it won't get there on its own. We need to take the necessary actions to expand to reach those goals. Today, we're touching specifically on those who are making their crochet items to sell. There are some tried and true methods to batch crochet and there's no point in reinventing the wheel, right? Although this one is mainly relatable to someone selling their goods, there are several golden nuggets of information that any crochet business owner can relate to.
I'm joined today with one of the industry's most familiar faces, Twinkie Chan. She has made her mark on the crochet industry by staying true to herself, her mission and finding her unique niche of fun, crochet food items. Twinkie has tried just about everything, from selling goods, to selling patterns, teaching classes and even wholesale. She is a wealth of knowledge and I can't wait for you to hear what she has to say about batch producing crochet to fill your online shops and market tables at craft fairs.
special guest
Twinkie Chan
Twinkie Chan designs and crochets fun, food-themed accessories like cupcake scarves, hamburger mitts, and hot dog purses on her website. She lives in San Francisco with two happy pups and an infamous rainbow wall of yarn.
Website | twinkiechan.com
Instagram | @twinkiechan
Twitter | @twinkiechan
resources
Mentioned in this Episode
---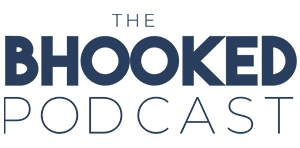 On the show, Brittany aims to inspire you and help you grow in your craft. Through her own stories and the stories of special guests, you'll discover tips and tricks to improve your crochet and knitting skills and find inspiration to make something that makes you happy.
When you want to kick back and learn from yarn industry experts, grab some yarn, your favorite cozy beverage and turn on The BHooked Podcast. There's never a shortage of all things crochet, knitting or yarn. Listen & subscribe on your favorite podcast player!
---
Have something great to share?
I'm always looking for knowledgeable and inspirational people in the crochet and knitting community to chat with on the show!