Consistent pattern standards set us all up for success.
Whether you're a crochet designer or someone who only crochets from a pattern, consistency in pattern writing impacts us all. For designers, we need to be aware of how a pattern should be written and make sure our design adheres to those standards. That way everyone who has learned how to read a pattern doesn't have to re-learn every time they start a new project. It's pretty obvious when you come across a pattern that wasn't published professionally.
To help clear any clutter about pattern writing standards as it relates to a designer or maker, I brought on, Julie, from ACCROchet. She talks about the importance of consistency in pattern writing as well as walks us through the key parts of a pattern where consistency is the most important. Julie has been in the pattern writing and translating business for more than ten years. She is a wealth of knowledge and shares so much with us today!
special guest
Julie Desjardins
Julie has been designing patterns for over a decade. She shares original, modern, colorful crochet patterns on her website as well as crochet business and crochet courses.
Website | ACCROchet.com
Instagram | @julie_accrochet
Twitter | @julie_accrochet
resources
Mentioned in this Episode
---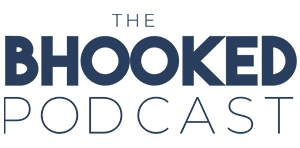 On the show, Brittany aims to inspire you and help you grow in your craft. Through her own stories and the stories of special guests, you'll discover tips and tricks to improve your crochet and knitting skills and find inspiration to make something that makes you happy.
When you want to kick back and learn from yarn industry experts, grab some yarn, your favorite cozy beverage and turn on The BHooked Podcast. There's never a shortage of all things crochet, knitting or yarn. Listen & subscribe on your favorite podcast player!
---
Have something great to share?
I'm always looking for knowledgeable and inspirational people in the crochet and knitting community to chat with on the show!