Find Your Path and Enjoy Your Craft
Whether you're a shop owner, sell your crochet at craft fairs, a designer, blogger or just someone who enjoys to crochet, we're all vulnerable to to burn out. I'm here to tell you that 1) it's okay to feel burnout and 2) you can come out of it. Why is it so important to avoid burnout and find sincere happiness in what you do? Because we all find crochet therapeutic in one way or another.
Today I'm joined by, ChiWei, the amazing woman behind 1 Dog Woof and she's here to show you that not only is it okay to feel like you're struggling but how to avoid falling into the deep sea of burnout and how to pull yourself back out again.
special guest
ChiWei
ChiWei is the talented maker behind the creations at 1 Dog Woof. She creates the things she wants in like and strives to keep things simple and find a balance between for and function.
Website | 1dogwoof.com
Instagram | @1dogwoof
Twitter | @1dogwoof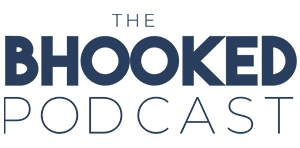 On the show, Brittany aims to inspire you and help you grow in your craft. Through her own stories and the stories of special guests, you'll discover tips and tricks to improve your crochet and knitting skills and find inspiration to make something that makes you happy.
When you want to kick back and learn from yarn industry experts, grab some yarn, your favorite cozy beverage and turn on The BHooked Podcast. There's never a shortage of all things crochet, knitting or yarn. Listen & subscribe on your favorite podcast player!
---
Have something great to share?
I'm always looking for knowledgeable and inspirational people in the crochet and knitting community to chat with on the show!