Are you a crochet or knitting video creator?
Making crochet and knitting tutorials is my passion. It's the "one thing" that spawned the growth of my brand and business. It lets me mesh everything I love and everything that lights me up – teaching, editing, photography, planning – into my work day. Video is the way of the future as predicted by every important resource on the internet and to stand out in a crowded online world, you need to produce the best.
I'm joined today by Karen, producer for Craftsy, a wealth of knowledge and kind soul. We had the opportunity to connect through my latest Craftsy Class, Tunisian Crochet for Beginners and I learned a great deal from her! She's been producing for Craftsy for six years now (at the time of this recording) and has had a hand in the creation of (dare I say?) hundreds of tutorials. Karen knows her stuff when it comes to knowing what makes a tutorial great.
special guest
Karen – Producer, Craftsy
Julie has been designing patterns for over a decade. She shares original, modern, colorful crochet patterns on her website as well as crochet business and crochet courses.
Website | craftsy.com
Instagram | @therealcraftsy
Twitter | @TeamCraftsy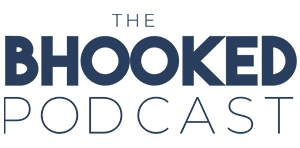 On the show, Brittany aims to inspire you and help you grow in your craft. Through her own stories and the stories of special guests, you'll discover tips and tricks to improve your crochet and knitting skills and find inspiration to make something that makes you happy.
When you want to kick back and learn from yarn industry experts, grab some yarn, your favorite cozy beverage and turn on The BHooked Podcast. There's never a shortage of all things crochet, knitting or yarn. Listen & subscribe on your favorite podcast player!
---
Have something great to share?
I'm always looking for knowledgeable and inspirational people in the crochet and knitting community to chat with on the show!