Have you heard the Furls Crochet story?
I recently heard the Furls Crochet start up story on The Knit Show with, Vickie Howell. I was so intrigued by what I saw that I had to have Harrison Richards on the show to tell me more! Harrison's priority as the founder of Furls Crochet is to provide the absolute perfect hook for you. He's spared no expense to achieve that goal and the journey from when he started in his parent's garage to now is an inspirational one.
special guest
Harrison Richards
Harrison is the founder and master crafter behind the beautiful collection of hooks and needles at Furls Crochet. His innovative drive, passion and entrepreneurial spirit is an inspiration to creators of all crafts.
Website | furlscrochet.com
Instagram | @furlscrochet
Twitter | @furlscrochet
resources
Mentioned in this Episode
---
Furls Odyssey Hooks | The gorgeous hooks you've seen in a bunch of my Instagram photos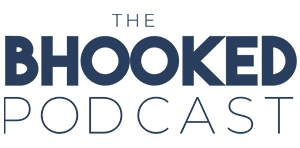 On the show, Brittany aims to inspire you and help you grow in your craft. Through her own stories and the stories of special guests, you'll discover tips and tricks to improve your crochet and knitting skills and find inspiration to make something that makes you happy.
When you want to kick back and learn from yarn industry experts, grab some yarn, your favorite cozy beverage and turn on The BHooked Podcast. There's never a shortage of all things crochet, knitting or yarn. Listen & subscribe on your favorite podcast player!
---
Have something great to share?
I'm always looking for knowledgeable and inspirational people in the crochet and knitting community to chat with on the show!