Having a successful market takes preparation and planning.
I'm a firm believer in preparation and planning. I truly believe that behind any great success is a properly executed plan. Whether you sell your goods to pay for supplies or you sell them to earn an additional income, markets are a great way to bring in some extra money and as an added bonus, it's a great way to find homes for your finished makes. But if you want to be successful and sell as many items as possible, you'll have to put a little thought and preparation to your booth, set up and strategy. Today I'm joined by, Lori, of Lunar Knits by Lori – a woman who is crushing it in the world of markets. She is incredibly open and honest with her strategies of success and I just know you'll learn a great deal from her today!
special guest
Lori Chumbley
Lori is the talented knitting designer behind all you see at Lunar Knits by Lori. She attends markets to sell her goods there as well as online through her Etsy shop. She also shares her designs on Ravelry.
Website | lunarknitsbylori
Instagram | @lunarknitsbylori
Etsy | Lunar Knits By Lori Shop
resources
Mentioned in this Episode
---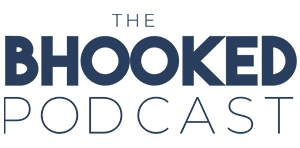 On the show, Brittany aims to inspire you and help you grow in your craft. Through her own stories and the stories of special guests, you'll discover tips and tricks to improve your crochet and knitting skills and find inspiration to make something that makes you happy.
When you want to kick back and learn from yarn industry experts, grab some yarn, your favorite cozy beverage and turn on The BHooked Podcast. There's never a shortage of all things crochet, knitting or yarn. Listen & subscribe on your favorite podcast player!
---
Have something great to share?
I'm always looking for knowledgeable and inspirational people in the crochet and knitting community to chat with on the show!