Why is it important to stay true to your own personal style?
We all know the (sometimes huge) time investment that goes into a crochet or knitting project. Time is a precious resource we all crave more of, so why would we want to waste it making something we wouldn't use in our own homes, hang in our closet or gift to the perfect person in our life? We shouldn't. That's why understanding your own personal style can really help you use your precious crochet minutes wisely. Now I'll be the first to admit, "knowing" my own personal style feels like a struggle sometimes and I know I'm not alone. That's why today's episode is so great.
In this episode you'll hear from, Nicole, with Naturally Nora Crochet. She's someone who stands out as understanding her own personal style and possesses the ability to own it. She's here to share her personal experiences with finding her own style, owning it and applying it to your craft.
resources
Mentioned in this Episode
---
Patreon | A place where your fans can support you with monthly pledges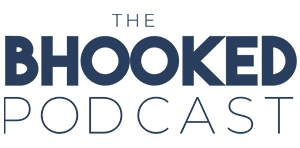 On the show, Brittany aims to inspire you and help you grow in your craft. Through her own stories and the stories of special guests, you'll discover tips and tricks to improve your crochet and knitting skills and find inspiration to make something that makes you happy.
When you want to kick back and learn from yarn industry experts, grab some yarn, your favorite cozy beverage and turn on The BHooked Podcast. There's never a shortage of all things crochet, knitting or yarn. Listen & subscribe on your favorite podcast player!
---
Have something great to share?
I'm always looking for knowledgeable and inspirational people in the crochet and knitting community to chat with on the show!