If you plan to publish or share your designs, this is a must-know skill.
A great request came in the other day that inspired this podcast episode. She wrote:
"Brittany, how do you calculate the amount of yarn that is in your project? I would love to know how much yarn I used so I can use this info later."
This is such a great question. It's especially useful for designers but can also be helpful to know for hobby crocheters too. To figure out how much yarn I used in a project, I've been using a self developed system (of several years and now) that's tested and never lets me down so I feel comfortable with its accuracy and to share it with the world. So in this episode, I'll run you through the basics – why, what and how. If you're more of a visual person, hang in there! I'll be releasing a video tutorial to walk you through my process in the New Year!
You'll Learn
Why you need to calculate the amount of yarn used.
Who this technique is useful for and why.
What tools and information you will need to make the calculation,
How to calculate the amount of yarn in a project in three easy steps.
Things to look out for to make sure your calculations are accurate.
Tips for designers who calculate often.
resources
Mentioned in this Episode
---
Smart Weigh Professional Scale | Buy it on Amazon (Affiliate Link)
Google Sheets | Free spreadsheet software
Step 1 Equation | yarn weight (g OR oz)/skein length (m OR yds) = N value
Step 3 Equation | project weight (g OR oz)/N value = amount of yarn in project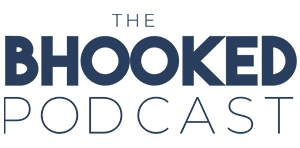 On the show, Brittany aims to inspire you and help you grow in your craft. Through her own stories and the stories of special guests, you'll discover tips and tricks to improve your crochet and knitting skills and find inspiration to make something that makes you happy.
When you want to kick back and learn from yarn industry experts, grab some yarn, your favorite cozy beverage and turn on The BHooked Podcast. There's never a shortage of all things crochet, knitting or yarn. Listen & subscribe on your favorite podcast player!
---
Have something great to share?
I'm always looking for knowledgeable and inspirational people in the crochet and knitting community to chat with on the show!