How to get involed and crochet for charity.
If there's one thing I've learned about the fiber arts community it's that it's filled with some of the kindest people in the world. We're always eager and willing to use our crochet and knitting skills to brighten someone's day. I'm so inspired by the hope and joy we share together. In today's episode, I'll talk briefly about how you can find motivation to crochet for charity, and I'll give you some tips on how you can get involved locally. Then we'll wrap things up by highlighting four amazing organizations you can donate to on a National level.
You'll Learn
How to find your unique "reason" for getting involved – to find that motivation to keep giving.
How to find a local organization or group to get involved with.
About Project Linus, Tiny Hats Big Hearts, Caps for Good and Knots of Love and how you can get involved with each.
A special sneak peek about the upcoming Crochet Challenge for Warm Up America!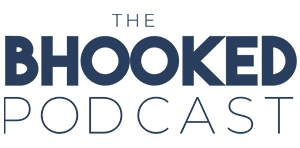 On the show, Brittany aims to inspire you and help you grow in your craft. Through her own stories and the stories of special guests, you'll discover tips and tricks to improve your crochet and knitting skills and find inspiration to make something that makes you happy.
When you want to kick back and learn from yarn industry experts, grab some yarn, your favorite cozy beverage and turn on The BHooked Podcast. There's never a shortage of all things crochet, knitting or yarn. Listen & subscribe on your favorite podcast player!
---
Have something great to share?
I'm always looking for knowledgeable and inspirational people in the crochet and knitting community to chat with on the show!