Why Knitted Knockers?
Knitted Knockers was founded by one courageous woman after hearing the diagnosis so many women fear – breast cancer. When Barb was unable to have reconstructive surgery, she found herself turning to fiber arts to feel "whole" again. Little did she know, this was the start of a new journey; a journey allowing her and a team of volunteers to help so many women simply by doing what they already love doing.
You'll Learn
How Knitted Knockers began and what their mission is.
About the patterns and resources available to those who would like to donate.
The process of becoming a knitter or crocheter for Knitted Knockers.
The required yarn for the most comfortable knockers.
How you can get involved
special guest
Barb Demorest
Barb is the courageous and kind woman behind the Knitted Knockers organization. She started knitted knockers shortly after being diagnosed with breast cancer in 2011.
Website | knittedknockers.org
Instagram | @knittedknockers
Twitter | @KnittedKnockers
resources
Mentioned in this Episode
---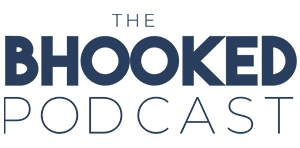 On the show, Brittany aims to inspire you and help you grow in your craft. Through her own stories and the stories of special guests, you'll discover tips and tricks to improve your crochet and knitting skills and find inspiration to make something that makes you happy.
When you want to kick back and learn from yarn industry experts, grab some yarn, your favorite cozy beverage and turn on The BHooked Podcast. There's never a shortage of all things crochet, knitting or yarn. Listen & subscribe on your favorite podcast player!
---
Have something great to share?
I'm always looking for knowledgeable and inspirational people in the crochet and knitting community to chat with on the show!