You can adjust a pattern… and it might be easier than you think.
By far the most frequently asked question in my inbox each week is "how do I make this pattern to fit (fill in the blank)?" When I see a huge trend like this in the request of my readers, I jump at the opportunity to help as many people as I can and the Bhooked Podcast is the perfect format for me to teach you this valuable and useful lesson. Today, we're going to explore how to adjust a pattern so you have more flexibility in your craft.
You'll Learn
The obvious (and not so obvious) reasons why you need to adjust a pattern.
How to make a gauge swatch and its importance in the process.
How to use the available sizes as a reference to achieving the right size for you.
What calculations are involved and how to work them.
About the importance of stitch multiples and repeats.
A few tips from my own experiences.
resources
Mentioned in this Episode
---
Episode 031 with Lena from Annie's
Simple Steps to Adjust a Pattern
Make your gauge swatch.
Take your measurements.
Calculate difference and stitches per inch:

Stitches per inch x number of inches (more or less) = number of stitches to add to foundation chain or cast on.

Adjust pattern accordingly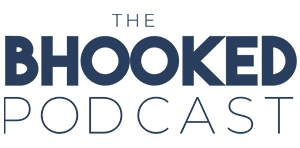 On the show, Brittany aims to inspire you and help you grow in your craft. Through her own stories and the stories of special guests, you'll discover tips and tricks to improve your crochet and knitting skills and find inspiration to make something that makes you happy.
When you want to kick back and learn from yarn industry experts, grab some yarn, your favorite cozy beverage and turn on The BHooked Podcast. There's never a shortage of all things crochet, knitting or yarn. Listen & subscribe on your favorite podcast player!
---
Have something great to share?
I'm always looking for knowledgeable and inspirational people in the crochet and knitting community to chat with on the show!