"Effortless Design. Modern Style."
This is the goal of Olive Knits wonder woman, Marie. Garment making doesn't have to be an intimidating thing My goal for this episode is to empower you with the confidence to try your first garment and equip you with the know-how to be successful. Understanding Marie's focus of effortless design can allow you to see that although a pattern may look complex, it might in fact, be easy to do.
Today's Guest
I'm joined by, Marie Greene, entrepreneur and accomplished knit wear designer from Olive Knits and recent TED talk speaker. She shares some amazing tips with you today!
special guest
Marie Greene
Marie is the author of three knitting books, founder of Knit Camp (an online knitting resource community) and designer for Olive Knits where she's known for her approachable, timeless style.
Website | oliveknits.com
Instagram | @oliveknits
Twitter | @OliveKnits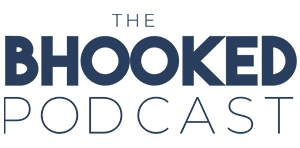 On the show, Brittany aims to inspire you and help you grow in your craft. Through her own stories and the stories of special guests, you'll discover tips and tricks to improve your crochet and knitting skills and find inspiration to make something that makes you happy.
When you want to kick back and learn from yarn industry experts, grab some yarn, your favorite cozy beverage and turn on The BHooked Podcast. There's never a shortage of all things crochet, knitting or yarn. Listen & subscribe on your favorite podcast player!
---
Have something great to share?
I'm always looking for knowledgeable and inspirational people in the crochet and knitting community to chat with on the show!