"Crochet is Cool. I promise. "
Jessica is on a mission to show the rest of the world that crochet isn't just a retirement activity. Through passion and the power of positivity, she's touched thousands of lives through her authentic self and the designs that expresses who she truly is. I'm so thrilled to have her back on the show as The BHooked Podcast's first repeat guest! This time she is here to share her journey of garment making – the creative and technical process – and she does it in true "Jessica" fashion.
special guest
Jessica Carey
Jessica is the inspirational powerhouse behind The Hook Nook, where she inspires her community to build confidence in themselves as well as within their chosen craft.
Website | The Hook Nook
Instagram | @the.hook.nook
Twitter | @thnjessica
resources
Mentioned in this Episode
---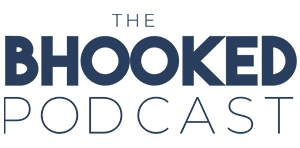 On the show, Brittany aims to inspire you and help you grow in your craft. Through her own stories and the stories of special guests, you'll discover tips and tricks to improve your crochet and knitting skills and find inspiration to make something that makes you happy.
When you want to kick back and learn from yarn industry experts, grab some yarn, your favorite cozy beverage and turn on The BHooked Podcast. There's never a shortage of all things crochet, knitting or yarn. Listen & subscribe on your favorite podcast player!
---
Have something great to share?
I'm always looking for knowledgeable and inspirational people in the crochet and knitting community to chat with on the show!