Boost Confidence an Build Profitable Business.
"A candle loses nothing by lighting another candle" they say and it's true. Although we have a natural tendency to be "in competition" with one another, the industry and our business will only benefit when we recognize that we are stronger together. This month I'll be focusing my attention on the makers in the community, sharing my best tips and patterns for those who sell their goods starting with the top tips from the creative and passionate women behind the Maker Strong community.
Today's Guests
I'm joined by not one but three guests today! First up is Chantal of Knitatude, followed by Toni of TL Yarn Crafts and last but certainly not least, Melissa of Woods and Wool. Each of them have an incredible tip to share with the makers in this community (although they can apply to anyone)! This is a new format for the podcast and I can't wait to get your feedback. You can never go wrong with three times the inspiration, right?!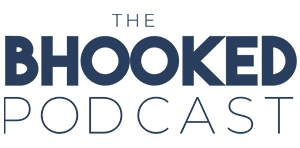 On the show, Brittany aims to inspire you and help you grow in your craft. Through her own stories and the stories of special guests, you'll discover tips and tricks to improve your crochet and knitting skills and find inspiration to make something that makes you happy.
When you want to kick back and learn from yarn industry experts, grab some yarn, your favorite cozy beverage and turn on The BHooked Podcast. There's never a shortage of all things crochet, knitting or yarn. Listen & subscribe on your favorite podcast player!
---
Have something great to share?
I'm always looking for knowledgeable and inspirational people in the crochet and knitting community to chat with on the show!