Failures happen. Our community gets us through it.
When you realize that failure is an integral part of moving forward and discover how much your community picks you up during that time, that's when you'll see the tides turn. Your community and your tribe will be the driving force to get you to where you're headed no matter how many detours you take along the way.
Today's Guest
I'm joined this week by one of the most passionate women I've ever had the pleasure of speaking with, Michele, of 144 Stitches. She says "I've learned that failures happen. I fail more than I succeed. But as long as I fail forward and pick myself up and keep forward motion after any failure, then I know it's gonna be okay." Michele gives us some inspirational insight in the value of finding your tribe and how her community has helped her through these failing forward moments in her life.
special guest
Michele Costa
Michele describes herself as a "rough around the edges goofball who found joy and happiness in a ball of yarn". She creates and shares crochet patterns on her blog and in her shop.
Website | 144stitches.com
Instagram | @144stitches
Twitter | @144Stitches
resources
Mentioned in this Episode
---
There were no specific resources mentioned in this episode but be sure to check out Michele on social!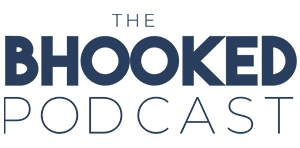 On the show, Brittany aims to inspire you and help you grow in your craft. Through her own stories and the stories of special guests, you'll discover tips and tricks to improve your crochet and knitting skills and find inspiration to make something that makes you happy.
When you want to kick back and learn from yarn industry experts, grab some yarn, your favorite cozy beverage and turn on The BHooked Podcast. There's never a shortage of all things crochet, knitting or yarn. Listen & subscribe on your favorite podcast player!
---
Have something great to share?
I'm always looking for knowledgeable and inspirational people in the crochet and knitting community to chat with on the show!