Pricing Your Handmade – Your time is valuable.
That statement literally means your time has a value associated with it. You expect your employer to pay you for you time. Pricing your handmade is no exception. Your work and your time is worth a fair price. Be fair to yourself.
I'm joined this week once again by, Chantal, of Knitatude to elaborate on her top tips for makers back in episode 53. She gives it to us as real as possible – why we should charge for handmade, why it's worth a price and how you should calculate the fair value of your goods. Hold on to your hats, this is a good one!
special guest
Chantal
Chantal is the talented maker behind the designs at Knitatude where she focuses on beginner-friendly designs that fit.
Website | knitatude.ca
Instagram | @knitatude
Twitter | @Knitatude
resources
Mentioned in this Episode
---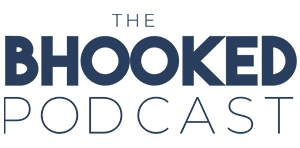 On the show, Brittany aims to inspire you and help you grow in your craft. Through her own stories and the stories of special guests, you'll discover tips and tricks to improve your crochet and knitting skills and find inspiration to make something that makes you happy.
When you want to kick back and learn from yarn industry experts, grab some yarn, your favorite cozy beverage and turn on The BHooked Podcast. There's never a shortage of all things crochet, knitting or yarn. Listen & subscribe on your favorite podcast player!
---
Have something great to share?
I'm always looking for knowledgeable and inspirational people in the crochet and knitting community to chat with on the show!