What Kind of Dream are You Building?
I truly believe that the only way to turn your dreams into a reality is to set consistent, attainable goals. When we take some time to figure out what we want to accomplish and where we want to be in life, the path starts to form and calculated actions turn into steps toward that goal. I love this topic because it's not only relatable to us in our craft businesses but to our goals as crafters.
Today's Guest
I have to pinch myself and make sure I'm not dreaming here because today I'm joined by, Vickie Howell, author, TV show host, broadcast personality and my unspoken mentor. She shares her story, entrepreneurial journey and wisdom to help us DIY our dreams.
special guest
Vickie Howell
Vickie is an award-winning broadcast personality, best-selling author, crochet & knitting designer, instructor and founder of the subscription box YarnYAY! She hosted the CRAFT-ish podcast chatting up some of the brightest makers to extract their stories and share with the world.
Website | vickiehowell.com
Instagram | @vickiehowell
resources
Mentioned in this Episode
---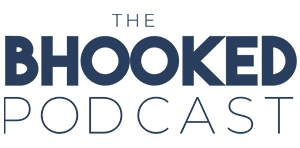 On the show, Brittany aims to inspire you and help you grow in your craft. Through her own stories and the stories of special guests, you'll discover tips and tricks to improve your crochet and knitting skills and find inspiration to make something that makes you happy.
When you want to kick back and learn from yarn industry experts, grab some yarn, your favorite cozy beverage and turn on The BHooked Podcast. There's never a shortage of all things crochet, knitting or yarn. Listen & subscribe on your favorite podcast player!
---
Have something great to share?
I'm always looking for knowledgeable and inspirational people in the crochet and knitting community to chat with on the show!