Why do you crochet?
Perhaps you use crochet as a creative outlet. Maybe you use crochet as a way to unwind after a long hard day. What if I told you that you can use crochet to help you achieve even more? If you enjoy this craft, there's no doubt you experience joy and accomplishment but this episode challenges us to dig deeper and explore the internal benefits of crochet.
Today's Guest
I'm joined by, Sandra, also known as Mobius Girl and she's here to share how we can use knit and crochet as a way to meditate, be in the present and train ourselves to maintain focus on tasks. This was an "ah-ha" moment for me – realizing that I could use crochet as a way to train myself to maintain focus.
special guest
Sandra Eng
Sandra works as a psychologist by day and crocheter by night where she shares her patterns, tutorials and inspirational posts on her blog, Mobius Girl Design. You'll also find her designs featured in Simply Crochet Magazine and in her book, Modern Crochet Mandalas.
Website | mobiusgirldesign.com
Instagram | @mobiusgirl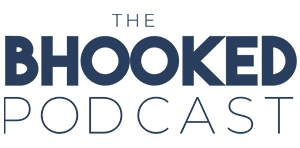 On the show, Brittany aims to inspire you and help you grow in your craft. Through her own stories and the stories of special guests, you'll discover tips and tricks to improve your crochet and knitting skills and find inspiration to make something that makes you happy.
When you want to kick back and learn from yarn industry experts, grab some yarn, your favorite cozy beverage and turn on The BHooked Podcast. There's never a shortage of all things crochet, knitting or yarn. Listen & subscribe on your favorite podcast player!
---
Have something great to share?
I'm always looking for knowledgeable and inspirational people in the crochet and knitting community to chat with on the show!