Crochet Community fosters the joy of making.
When you have someone to share your passion with you're able to externalize your emotions and a crochet community gives you this outlet. You don't need a huge circle of friends to crochet with but even having one person to share in your joys of making will bring all these things together – connecting, creating and experience the joy of making.
Today's Guest
Back again to share her kind wisdom is, Melissa, creative and talented woman behind Woods and Wool. We explore the importance of these three things, connecting, creating and the joy of making and why they are so important for us.
special guest
Melissa Fisher
Melissa spends her days working full time in a position she loves while spending her evenings and weekends designing crochet patterns for her side hustle business, Woods and Wool. She finds a balance with it all to inspire, spread positivity and share the joy of creating with others.
Website | Woods and Wool
Instagram | @woodsandwool
resources
Mentioned in this Episode
---
We didn't mention any specific resources in this episode but be sure to find Melissa on social and connect with her there!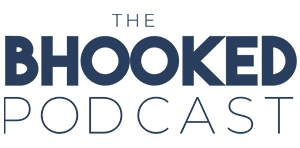 On the show, Brittany aims to inspire you and help you grow in your craft. Through her own stories and the stories of special guests, you'll discover tips and tricks to improve your crochet and knitting skills and find inspiration to make something that makes you happy.
When you want to kick back and learn from yarn industry experts, grab some yarn, your favorite cozy beverage and turn on The BHooked Podcast. There's never a shortage of all things crochet, knitting or yarn. Listen & subscribe on your favorite podcast player!
---
Have something great to share?
I'm always looking for knowledgeable and inspirational people in the crochet and knitting community to chat with on the show!