Do you overbook yourself with deadlines?
You're not alone! As makers we need to find the balance between what we think we can handle and what we actually can handle. It's best to take an educated approach to figure this out. That's what this episode is all about!
Today's Guest
I'm joined by, Tara, from the Explore Your Enthusiasm Podcast and we chat all about the different stresses we face as hobbyists, entrepreneurs and bloggers and the ways we deal with them to stay productive and happy.
special guest
Tara Swiger
Long time knitter and yarn lover, Tara now works with makers and business owners to create sustainable, loveable businesses. She does that through her books, podcast, online classes and in-person workshops.
Website | taraswiger.com
Instagram | @taraswiger
Twitter | @TaraSwiger
resources
Mentioned in this Episode
---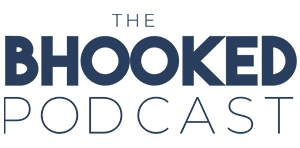 On the show, Brittany aims to inspire you and help you grow in your craft. Through her own stories and the stories of special guests, you'll discover tips and tricks to improve your crochet and knitting skills and find inspiration to make something that makes you happy.
When you want to kick back and learn from yarn industry experts, grab some yarn, your favorite cozy beverage and turn on The BHooked Podcast. There's never a shortage of all things crochet, knitting or yarn. Listen & subscribe on your favorite podcast player!
---
Have something great to share?
I'm always looking for knowledgeable and inspirational people in the crochet and knitting community to chat with on the show!