Have you ever wondered how wool is processed to make yarn?
You're not alone! The process of turning wool into yarn is pretty incredible and it's even something you can do yourself! This week marks the beginning of yarn appreciation month and what better way to appreciate yarn than to follow the process of cleaning, spinning and dying? I have just the perfect person to share this journey with you.
Today's Guest
I'm joined by, Bren, creative entrepreneur behind, Snerb Yarn. If you have seen her photos on Instagram, no doubt one word comes to mind – talented! Bren taught me so much and I can't wait for you to hear from her!
special guest
Bren Boone
Bren's passion is spinning yarn and entrepreneurship and she blends the two together harmoniously with her business Snerb Yarn. Her inspiring Instagram account shows some of the beautiful things you can do with yarn.
Instagram | @snerbyarn
resources
Mentioned in this Episode
---
Know Your Wool | Free Craftsy Class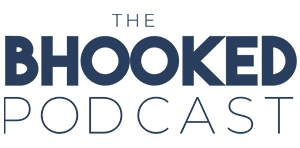 On the show, Brittany aims to inspire you and help you grow in your craft. Through her own stories and the stories of special guests, you'll discover tips and tricks to improve your crochet and knitting skills and find inspiration to make something that makes you happy.
When you want to kick back and learn from yarn industry experts, grab some yarn, your favorite cozy beverage and turn on The BHooked Podcast. There's never a shortage of all things crochet, knitting or yarn. Listen & subscribe on your favorite podcast player!
---
Have something great to share?
I'm always looking for knowledgeable and inspirational people in the crochet and knitting community to chat with on the show!