Do you have a yarn business or want to have a yarn business?
If so, you'll want to listen to today's episode! Starting a yarn business is the best decision I've ever made although definitely not the easiest. I want nothing more than to share my experience and the experience of my guest with you so that you too can build the business you've always wanted.
Today's Guest
I'm joined by, Kate, from Love Crafts, one of the largest digital yarn businesses there is! She graciously shares her experience and peels back the curtains a bit into the business giving us an invaluable perspective on how we can start our own yarn business or grow the one we currently have.
special guest
Kate from Love Crafts
Kate started her career in investment banking but quickly found out it wasn't for her. She came across Love Crafts and felt like it was a great fit for her because she was drawn to digital businesses.
Website | lovecrafts.com
Instagram | @lovecraftscrochet
Twitter | @lovecraftscom
resources
Mentioned in this Episode
---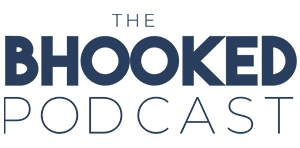 On the show, Brittany aims to inspire you and help you grow in your craft. Through her own stories and the stories of special guests, you'll discover tips and tricks to improve your crochet and knitting skills and find inspiration to make something that makes you happy.
When you want to kick back and learn from yarn industry experts, grab some yarn, your favorite cozy beverage and turn on The BHooked Podcast. There's never a shortage of all things crochet, knitting or yarn. Listen & subscribe on your favorite podcast player!
---
Have something great to share?
I'm always looking for knowledgeable and inspirational people in the crochet and knitting community to chat with on the show!