What is yarn bombing?
Have you ever heard of the term yarn bombing before? If you haven't, I have a feeling we're going to open up a whole new world to you, my guest and I. Yarn bombing is the act of wrapping an object in yarn to give it a new life or color. You'll most often find yarn bombing in public places, where it can be admired. Now you may wonder, is yarn bombing illegal? Or is yarn bombing harmful? These questions and more are answered right here on this episode.
Today's Guest
I'm joined by, London Kaye, a street artist based in Brooklyn who has been leaving a real mark in the industry. She has been featured in the New York Times and has worked with some of the biggest brands – Starbucks, Gap and Miller Lite to name a few and she has recently launched her own yarn line and crochet hook! London is passionate about her craft and shares her successes, struggles and advice. This is a good one guys!
special guest
London Kaye
London is a street artist based in Los Angelas, California. Her unique use of crochet to create art made entirely of yarn has brought smiles to communities around the world.
Website | londonkaye.com
Instagram | @madebylondon
Twitter | @london_kaye
resources
Mentioned in this Episode
---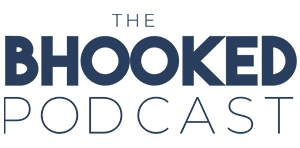 On the show, Brittany aims to inspire you and help you grow in your craft. Through her own stories and the stories of special guests, you'll discover tips and tricks to improve your crochet and knitting skills and find inspiration to make something that makes you happy.
When you want to kick back and learn from yarn industry experts, grab some yarn, your favorite cozy beverage and turn on The BHooked Podcast. There's never a shortage of all things crochet, knitting or yarn. Listen & subscribe on your favorite podcast player!
---
Have something great to share?
I'm always looking for knowledgeable and inspirational people in the crochet and knitting community to chat with on the show!