Crochet and Knit Blankets. A Love/Hate Relationship?
When was the last time you finished a knit or crochet afghan? How did you feel? Relieved? Or maybe you thought to yourself, "I'll never do something like that again!" It's no doubt the time and yarn commitment required for an afghan isn't for everyone. I tend to be a one or maybe two afghans a year kinda gal. My motivation usually evaporates after that. You can imagine my excitement to find someone whose passion is fueled by making blankets, one little stitch at a time.
Today's Guest
I'm joined by, Alison, creative lady behind the La Reserve Design Etsy shop. Unlike myself, Alison is incredibly passionate about making afghans and she shares her unique perspective why. This was a real eye-opener for me and I'm sure you'll enjoy it too! She also chats with me about different types of blanket "constructions" that are great for different skill levels and we even spend some time answering the popular question, "how many chains" or "how many stitches do I need to cast on for a blanket of x size." You won't want to miss this conversation!
special guest
Alison
Allison is the founder and knitter behind La Reserve Design. Her grandmother taught her to knit at a young age and she has been working at her craft every since. She loves making thick, warm blankets and knitted housewares.
Website | lareservedesign.com
Instagram | @la.reserve.design
Etsy | LaReserveDesign
resources
Mentioned in this Episode
---
No specific resources were mentioned in this video but be sure to find Alison on social!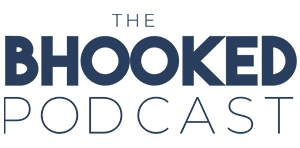 On the show, Brittany aims to inspire you and help you grow in your craft. Through her own stories and the stories of special guests, you'll discover tips and tricks to improve your crochet and knitting skills and find inspiration to make something that makes you happy.
When you want to kick back and learn from yarn industry experts, grab some yarn, your favorite cozy beverage and turn on The BHooked Podcast. There's never a shortage of all things crochet, knitting or yarn. Listen & subscribe on your favorite podcast player!
---
Have something great to share?
I'm always looking for knowledgeable and inspirational people in the crochet and knitting community to chat with on the show!