Amigurumi is one of the most expressive forms of crochet.
Whether you're an amigurumi pro or have no idea what the word means, you're in for a real treat today. You're probably thinking, "Brittany, you're crazy. All forms of crochet are expressive and artsy" and you're totally right. But there's something pretty great about being able to look at a physical, 3D object and replicate it with yarn. Some of the most expressive people I know are amigurumi artists.
Today's Guest
You may know Lauren from her viral crochet chemistry set and she's on the show to share some of her infinite amigurumi wisdom. In this "brainstorming session" of all things amigurumi we explore some of the most frequently asked questions and we share our experiences with one another and with YOU!
special guest
Lauren Espy
Lauren was made known for her Etsy shop, a Menagerie of Stitches, and now she's proud to call herself a published crochet author! Her book, Whimsical Stitches, recently published and if you love amigurumi, you'll enjoy her book.
Website | amenageriofstitches.com
Instagram | @amenagerieofstitches
Shop | Shop books and patterns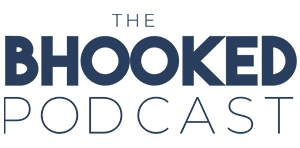 On the show, Brittany aims to inspire you and help you grow in your craft. Through her own stories and the stories of special guests, you'll discover tips and tricks to improve your crochet and knitting skills and find inspiration to make something that makes you happy.
When you want to kick back and learn from yarn industry experts, grab some yarn, your favorite cozy beverage and turn on The BHooked Podcast. There's never a shortage of all things crochet, knitting or yarn. Listen & subscribe on your favorite podcast player!
---
Have something great to share?
I'm always looking for knowledgeable and inspirational people in the crochet and knitting community to chat with on the show!