We're answering as many of your amigurumi questions as possible.
Stephanie from All About Ami and I reached out to you on Facebook and Instagram to find out what you're number one question is related to amigurumi. Then we compiled a list and answered as many as possible!
Today's Guest
Stephanie is the kind and talented lady behind the beautiful All About Ami creations. Fun fact – her husband works with her to bring these cuties to life! In the planning phases of "amigurumi month" here on the podcast, Stephanie was the person I just had to have back on the show. In her first episode, session 15, we talked about the importance of a community for both bloggers and passionate crocheters. She knocked my socks off then and (if it's even possible) she blew me away even more with how much she was able to teach in a short amount of time.
special guest
Stephanie
Stephanie is the talented lady behind everything you see at "All About Ami" a blog she created to share her love of amigurumi and showcase her original designs.
Website | All About Ami
Instagram | @allaboutami
Twitter | @allaboutami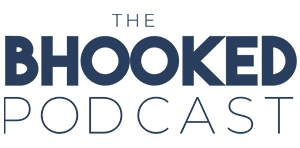 On the show, Brittany aims to inspire you and help you grow in your craft. Through her own stories and the stories of special guests, you'll discover tips and tricks to improve your crochet and knitting skills and find inspiration to make something that makes you happy.
When you want to kick back and learn from yarn industry experts, grab some yarn, your favorite cozy beverage and turn on The BHooked Podcast. There's never a shortage of all things crochet, knitting or yarn. Listen & subscribe on your favorite podcast player!
---
Have something great to share?
I'm always looking for knowledgeable and inspirational people in the crochet and knitting community to chat with on the show!